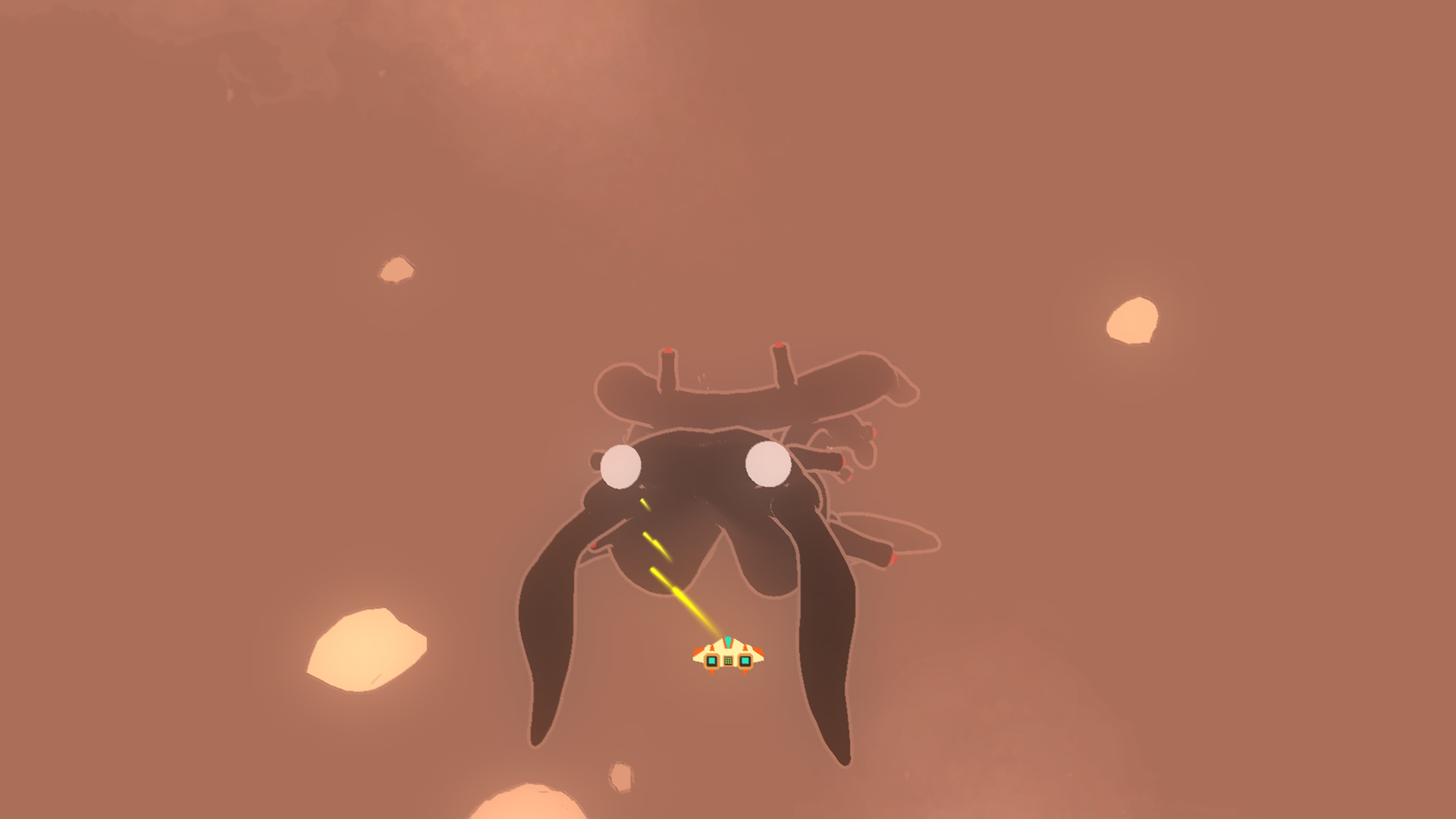 Heja
A downloadable game for Windows and macOS
Battle procedural bosses in this 3D bullet hell shooter.
Gameplay
Shoot the white spots.
Red spots shoot you.
Kill boss before you die.
Press F12 to restart
Controls
You can control your fighter craft with keyobard & mouse.
WSAD - strafe
LM - Shoot
RMB - Dash
M - morph the boss
F12 - restart and generate a new boss
About
I have had this idea for a while about a game where you orbit a central element and zip about it on a spherical playing field.
In this prototype I marry this idea to a proceduraly generated boss monster, along with some resource management elements (heavily) inspired by the way too many hours I've spent with Dark Souls 2 recently.
It's a prototype, you can die, and you can pew-pew, but that's about it. I have some idea where to go with it, but the core movement and shooting mechanics need some work before they are good enough to build on.
I'm currently busy with something else, but if you want to see more of this make your voice heard. ;)
Download
Click download now to get access to the following files: